Recent Posts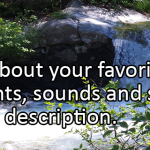 Writing/Journal Prompt: Think about your favorite place: the sights, sounds and smells. Write a description.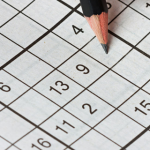 I love the idea of being able to play games to make me smarter. I've tried a number of different apps and for a while was completely hooked on Sudoku. My all-time favorite, though, was a game on CD-ROM I bought for my students in the late 90s but that I ended up playing from […]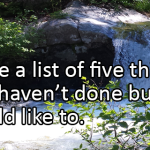 Writing/Journal Prompt: Make a list of five things you haven't done but would like to.